You are here: Home / Live Three Card Poker
Live Three Card Poker – Introduction
Online poker games don't come much simpler than Three Card Poker. If you're looking to break into the live casino gaming world for the first time (or find other poker variants too challenging), Evolution Gaming's Live Three Card Poker game could be just the ticket for you. The game frequently appears at live casinos and has straightforward rules and betting structures for players to follow.
Variety of Three Card Poker games
Of course, the overriding feature of Live Three Card Poker is that players can form a poker hand with just three cards. The three cards are dealt to the player right away after an Ante bet is made, and if the player likes the hand they've been given, they can place a Play wager. The dealer must qualify with a Queen or higher. If the dealer qualifies, the player with the highest-ranking hand wins. What could be simpler?
LIVE THREE CARD POKER
Live Three Card Poker: Evolution's Live Three Card Poker is the main base game, and it offers very elementary poker rules. The game features a single deck of cards that is not randomly shuffled. There are, of course, a few added perks in variants which can spice up the basic gameplay.
PAIR PLUS BONUS BET
Pair Plus Bonus Bets: One of these additions is the Pair Plus Bonus Bet. This optional side-bet can see players wager an additional stake that the player will land at least a pair in their hand. If they are correct, they can win this bet, even if the dealer wins the actual hand.
SIX CARD BONUS BET
Six Card Bonus Bet: Alternatively, there is a Six-Card Bonus Bet available, too. With this side-bet, players are looking to make a five-card poker hand from their three cards plus the dealer's three cards. Players need at least a three-of-a-kind to win. The prizes can sometimes be worth up to 1,000:1 depending on the hand you construct.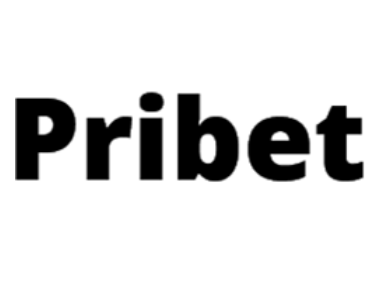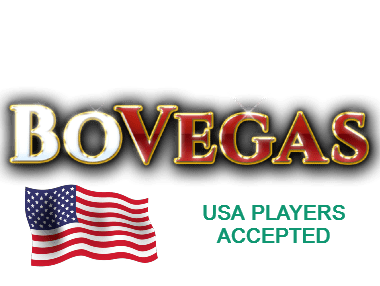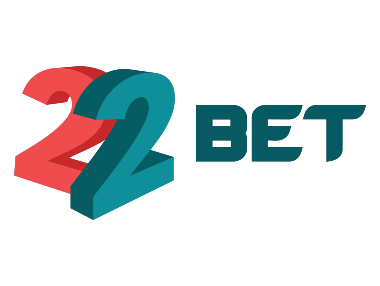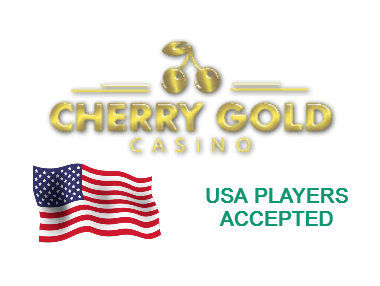 About Evolution's Live Three Card Poker Games
Evolution's Live Three Card Poker games are streamed out of Riga in Latvia. As mentioned, they only feature a single deck of cards which is not randomly shuffled. The video stream is HD quality, and players can speak directly with the dealer in this game, which is only played against the dealer and not other players. Players can benefit from multiple cameras being used in this game, which is also playable via mobile phones and tablets. As mentioned there are side-bet variants which can perk up the gaming experience if you think that Live Three Card Poker is a touch too elementary for you.
How to Play Live Three Card Poker
Live Three Card Poker is one of the more popular live casino games you can play online, and the main reason for that is simple to grasp – it is one of the easiest to learn. In a matter of minutes, you can get to grips with Live Three Card Poker gameplay and start playing it for yourself. Here is how this elementary live poker game is played.
The Bet: Live Three Card Poker is no different than other table poker games in that players first need to place an ante bet. Once they have done this, the game begins. Keep in mind that you are not playing against any other competitors here, just the dealer.
The Deal: Of course, the thing about Live Three Card Poker is that it only features three cards, hence its name. The dealer will start by offering you three cards and give themselves the same number. You won't be able to see their cards. After looking at your hand, you can decide to place a play bet equal to the original ante bet, or you can choose to fold. Doing the latter will see you lose your stake.
The Value of the Cards: Because there are only three cards in each hand, the standard poker hands are modified a touch for this game. Live Three Card Poker can see players form hands which consist of pairs, flushes, straights, a three-of-a-kind, or a straight flush. Nothing else is possible.
The Play: Now that you know what you can have as a hand, it is time to think about what you've got. If you chose to play and placed a bet worth at least the same your ante, the cards will be turned over. The player and dealer hands will be compared, with the highest-ranking hand deemed the winner.
The dealer must have a Queen-High or better to qualify. If they do, the play and ante bets are paid out at 1:1. If the dealer does not qualify, the play bet is returned to the player, with the ante bet paid out at 1:1. If you lose your hand, you lose both your bets.
Bonus Bets: Live Three Card Poker can also be played with side-bets active. For instance, the Pair Plus game involves placing an extra wager (often $1 in value) on whether you have at least a pair in your hand. If you do, you can pocket a prize for that hand irrespective of whether you won the standard game or not. The prizes for these side-bets are as follows:
Pair: 1:1
Flush: 3:1
Straight: 6:1
Three of a Kind: 30:1
Straight Flush: 40:1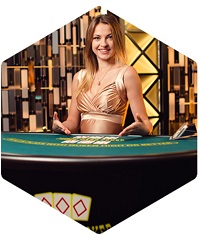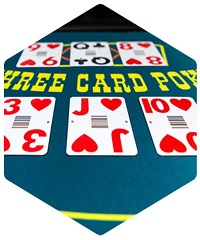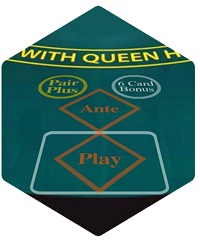 Things You Should Know about Three Card Poker
Three Card Poker is basically a form of Stud Poker
Players do not draw in Stud Poker, so Live Three Card Poker is a stud poker variant. Once you get your three cards, that's you done. You will not be permitted to take any new cards, although if you've got the Six-Card bet active, you can use the dealer's card to form your five-card side-bet hand.
Watch out for those hand rankings
Because there are only three cards in your hand, the rankings differ a bit from 5-Card Stud games. Flushes are more common than straights (1.5x more so). Ordinarily, straights appear twice as often as flushes in 5-Card Stud, but that's not going to happen here.
If the dealer fails to qualify, your Play bet is returned to you, and your Ante bet is paid out at even money. However, if the dealer does qualify, and you win, you'll win even money on both bets. If the dealer qualifies and you lose, you'll lose both your bets.
Depending on where you play, you may find alternative Pair Plus paytables. Players will often win 40:1, 30:1, 6:1 and 1:1 for straight flushes, three-of-a-kind, straights or any pair hands with a Pair Plus bet. However, flushes can pay out 4:1 or 3:1, depending on the table and the live casino you are playing at.
Pros and Cons of Three Card Poker
Not everything is rosy with Live Three Card Poker. Like any casino game, there are always a few cons to go alongside the pros, such as…
Pros:
Players can interact with the dealer
Ideal for first-timers and beginners, as it is very basic
Commonly found at most major live dealer casino sites
Cons:
Live casino version takes longer to play than RNG versions of the same game
Wagering time between the hands is brief, at 15 seconds or so
Conclusion
If you are not exactly a poker wizard, you might find playing Live Three Card Poker your cup of tea. It is a very "lite" poker game, and this can make a great introduction to the world of live casino gaming, especially since gameplay tends to be rather elementary and you don't have to worry about competing against other players.
Three Card Poker most Frequently Asked Questions
Remember, the most important rule in any casino game, including Three Card Poker, is to only gamble with money you can afford to lose. Gambling should be a form of entertainment, not a way to make money. There are only a few three card poker players worldwide that are able to make a living playing three card poker in live casinos.
LIVE THREE CARD POKER CASINO TOP 4