You are here: Home / F.A.Q.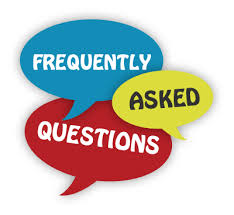 Live Casino Frequently Asked Questions answered by the team
It happens often that we receive question from player playing casino games that want to swap to live casino games. They are in doubt about this "new" feature most of the online casinos over nowadays.
Most players are not aware that accessing live casino games can be done from the same player account as the regular software games. Same goes for questions about devices, gamerules and stake limits. All is exactly the same as when playing your software casino games.
To answer the many questions about live casinos we have bundled them and compiled what we think are the best answers. Feel free to let us know if your live casino question is not answered after going over the live casino FAQ below.
Why should I play in a live casino?
If you want to get an "as close as it gets" to landbased casino playing experience, live casino games is definitely what you should go for. The only thing short of being at a casino is… being at a casino. The rest is 100% the same as entering a landbased casino. Dealers, Tables, Rules, Sounds, Atmosphere… you are there without leaving your house!
What equipment, device or internet-service do I need to play live casino games?
As far as for equipment goes any recent desktop, laptop, notebook or mobile device should do the trick. However it is advises that a fast processor (Intel Pentium 5 or up) gives the bet results. all live casinos support mobile devices using iOS or Android. A broadband internet connection is recommended and when playing live casino games on your mobile 3G or higher will suite you just fine.
Are there different rules when playing live casino games?
Playing live games or on software does not make a difference. Both the lay-outs as the rules are exactly the same. There is no need to learn additional rules or go over game play manuals. Once you know the rules of the games you are good to go.
In a regular casino there is an etiquette one needs to follow does this apply to live casino too?
Well actually there is an etiquette that is advised to be followed when playing at the live tables. But do not confuse etiquette with the dress-code. At the live casino tables it does not matter what you wear as no-one can see you. However it is good practice to; place your best in a timely matter, tip the dealer when winning, do not use the chat function when not needed, respect your fellow players and the dealers.
Will my banking be handled from the same account as my regular one?
After opening a player-account you have to select the cashier page. On this page you can manage your finances. Deposit or withdrawing money happens there. Once you have deposited you are free to choose any game in the casino including all the live tables. any balance on your account will appear one your screen once you have chosen a seat. Winnings and losses will be adjusted automatically.
Are there limits one can set to protect myself from playing to much?
The self-exclusion or time/money-limits settings in any casino are not restricted to a specific section of the casino you are playing. If you set a limit for losses this will automatically apply throughout the whole casino. The same goes for time, deposit, frequency and or wager limits. If you use the self-exclude function for the casino software you will also loose access to the live casino section so be careful. Use the limit-settings wise and if you are not sure how to set them contact the support desk of your (live) casino.
Can I use my bonus at the live casino tables?
The fast majority of the online casinos that offer live table games do not permit game play using bonus offers. Most of the offers are to be used at slots and or similar games of chance. Table games are usually excluded. However, some of the live casinos offer special live casino promotions for people to try out their roulette, blackjack or baccarat.
Am I anonymous at the table or can people see me?
Rest in peace, no one will be able to see you when participating at the live casino tables. The camera is a one-way stream that only monitors the tables and the dealers. Not even your name will be disclosed as you will play under your username. (Hence it is advised never to use your real name as user or nickname in an online casino)
Are there VIP sections in the live  casinos?
VIP is the magic words in casino land as everybody wants to be treated like one not? Well good to know that everybody can be one too. Live casinos do offer different kinds of VIP levels which one can reach/achieve whilst playing at the live games. Some casinos have special VIP tables for HighRollers others have sections where regular visitors can join fellow frequent players at the private tables.
Can I play live casino games for free to practice?
No unfortunately there are no options to play live casino games for free. And to be honest this is logical. It can not be that players playing for real money see free player participating at the table and win (or loose).
Is there a way to adjust field of view and position of the dealer?
Yes, most of the casinos let you manage the functions of sounds, camera and the chat. You can choose wich part of the table you want to see on your screen and at what angle. Some player prefer to have an overview of the entire table other just want to see the cards whilst playing Blackjack or the spinning of the Roulette wheel when at the Roulette tables.
Am I able to communicate with the dealers?
Yes, a special chat board let's you communicate with the dealer. You can ask for advise on the game play or assistance with your bets. but be advised that a dealer or croupier will never advise you how to place bets  strategically. This is forbidden in any casino. They can only explain you how one should place bets according the rules.
Is there a chat function to chat with other players?
Yes most of the live casinos nowadays offer a chat function so you can chat with others players that are playing at the same table as you. Feel free to sue this function but please do bear in mind the etiquette at the tables. Keep it professional and friendly.